Following on from the article about the UIS Networks Division team's work on realising the new public Wi-Fi network in Cambridge, you may be curious to know how it all went on the day Le Tour de France came to town.
Public demand for the free Wi-Fi service was difficult to predict, but it appears our estimation wasn't too far out, and the configuration seemed to cope pretty well overall.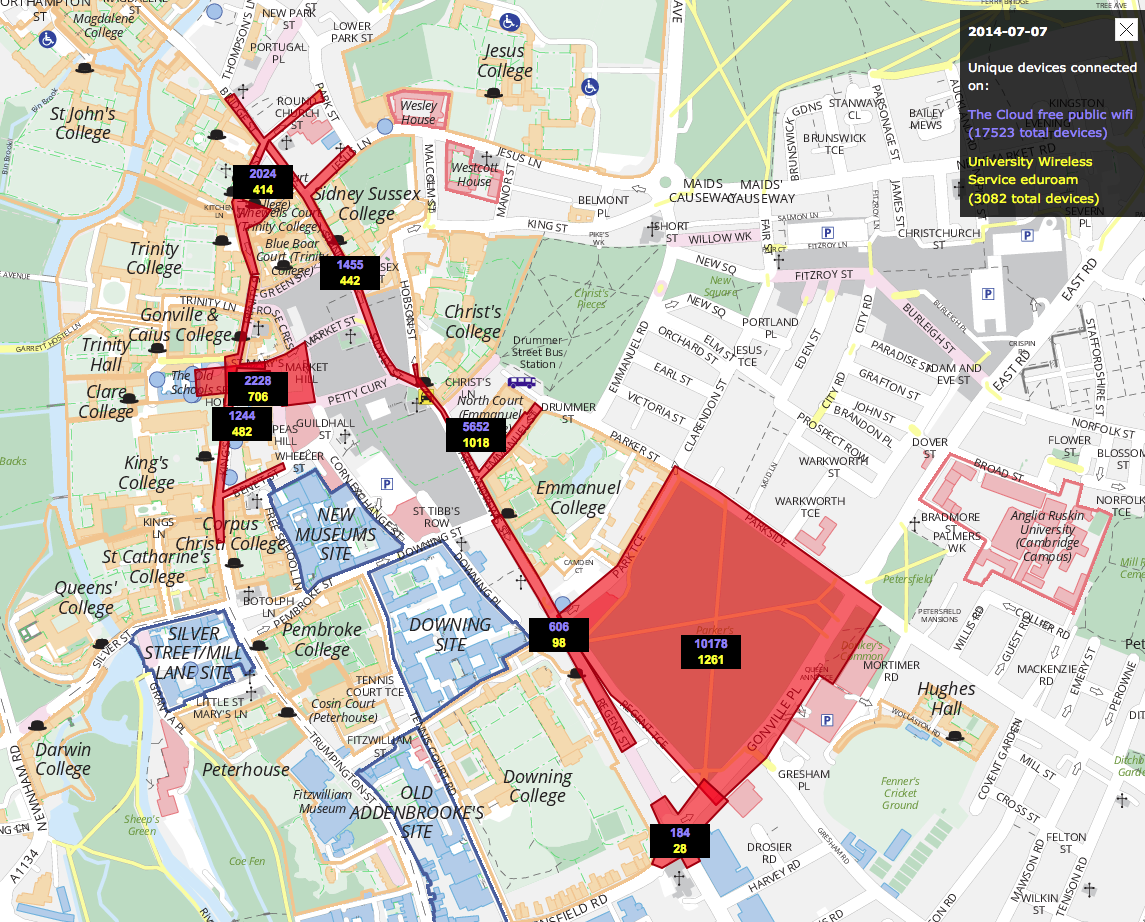 At its peak, the network handled slightly over 3,400 simultaneous connections. With large crowds gathered on Parker's Piece to witness the start, the access points in this area were naturally the most heavily used, and a few access points struggled to meet the demand, as Jon Holgate, Head of Networks, explains:
"Some of the access points stopped accepting new sessions mid-morning, although they continued to offer a reasonable service to the devices already connected.
"Those devices that were connected, transferred exceptional levels of data traffic throughout the day, although the total number of devices was not very much higher than normal.
"Still, over 20,000 devices connected with a good throughput, which is a pleasing result."
The network saw an additional 6,000 unique mobile devices connecting above the average numbers recorded since the pilot went live three weeks ago. University users, connecting via eduroam were up by about 850 devices. Public use of The Cloud service rose from around 11,000 unique devices on average to over 17,500 on the day of the race.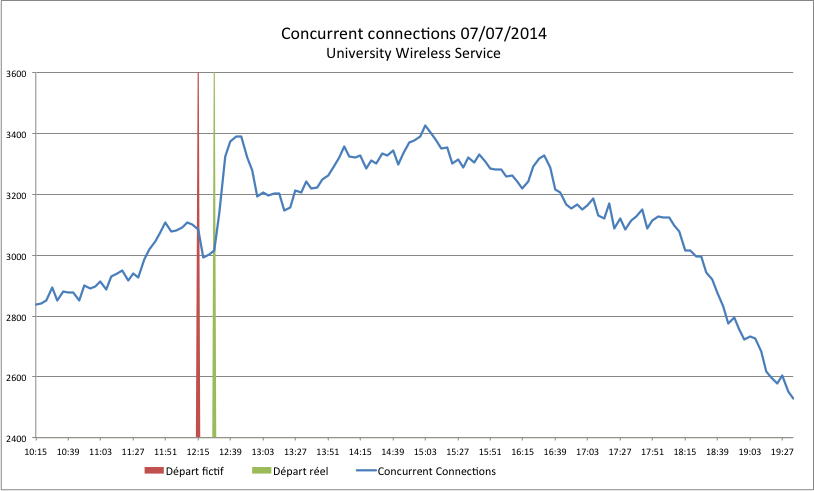 There was a very noticeable increase in data traffic between 10am and 4pm, which was most pronounced shortly after the race left the city centre. There was a large spike in both uploads and downloads: downloads trebled to 16GB, from 5.5GB the week before, and uploads rose from 1.5GB to 9GB as people started posting to social media sites.

The trial appears to be off to a promising start, and its performance will be monitored and evaluated over the next 12 months. If all continues to go well, it is intended that the network will be extended to other public areas of the city.
We were pleased with the network's performance, but the lasting benefit is that UIS now has the infrastructure in place to continue to extend the Wi-Fi service we provide to the University.
Jon Holgate, Head of UIS Networks Division
The ongoing daily usage statistics can be viewed via 'Recent Statistics' list menu in the top right of the University wireless network map page at: www.wireless.cam.ac.uk/city/
Media coverage