October saw the 100th Multi-Function Device (MFD) integrated into DS-Print. The milestone was reached – and exceeded – with a deployment of 12 MFDs at the University Library. DS-Print now comprises 110 MFDs of various models and capabilities, from five manufacturers.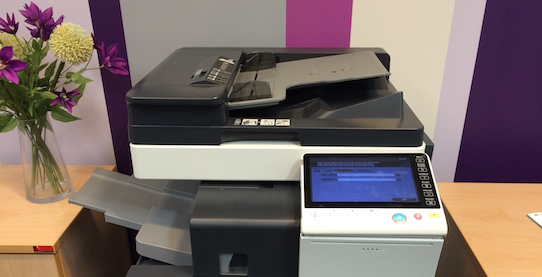 DS-Print has seen a steady uptake in MFDs since the first integration four years ago. Growth in popularity is due to devices offering photocopying, printing and scanning functionality in one device, saving space and money. This can be all tied into a centralised system. In addition, MFDs are easy to use, fully-featured and produce high quality colour prints/copies/scans up to A3 size, providing a compact, effective solution for the most demanding workgroups, large or small.
 
DS-Print offers a Collegiate-wide enterprise managed print solution, delivered by Information Services (UIS). The Managed Print Service (DS-Print) uses a dedicated print management system to route print queues via a central service.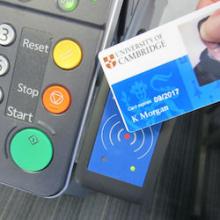 The Managed Print Service enables users at participating Institutions to access networked printers from their own devices, with full logging and accounting support for the Institution. The service is available whether or not the Institution also subscribes to UIS' Managed Cluster Service (MCS) for the provision of desktop machines.
The service also handles all the necessary print auditing, reporting, user authentication and charging for the Institution. This removes the hassle, licensing red-tape and overheads inherent with running your own infrastructure.
 
The DS-Print team is always pleased to talk to Institutions considering joining the Manged Print Service. We can advise you on likely costs, and discuss the levels of support available for local IT support staff. We can visit you, or arrange a meeting at UIS in the Roger Needham Building (West Cambridge Site) where we will be happy to give you a demonstration of some of the equipment, and the service.
Please contact ds-print@ucs.cam.ac.uk.