Qualtrics is an online survey tool that is widely used for academic research.
It is available from UIS as a pilot service.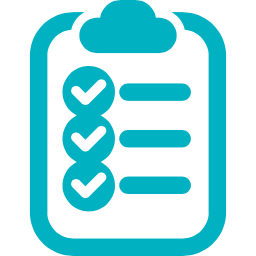 Online tools are a popular means of polling a mass audience, but some solutions do not provide sufficient flexibility for academic research purposes. Qualtrics Research Suite is a professional online survey tool that offers more than 100 question types and a great degree of flexibility in terms of designing the user experience. It is widely used for academic research.
Qualtrics is available to Academics, Students and Administrators and is supplied on a Software-as-a-Service (SaaS) basis.
Alongside the Research Suite product, the University is licensed for 4 add-ons namely;
•             File Upload:  File Upload allows respondents to browse their device and upload a file (document, image, etc.) to a survey. They can upload files up to 16 MB in size. The files can be downloaded from the reports one by one or all together as a .zip file. (https://www.qualtrics.com/support/survey-platform/survey-module/editing-questions/question-types-guide/advanced/file-upload/)
•             Table of Contents: This feature allows respondents to take surveys like reading an anthology of stories.  Start one story, stop midway, start another, finish the first, and start yet another before finishing the book entirely. (https://www.qualtrics.com/support/survey-platform/survey-module/survey-flow/advanced-elements/table-of-contents/)
•             Qualtrics API:  The REST API allows you to link Qualtrics with any other database to be able to push and pull information from one database to another.  (https://www.qualtrics.com/support/integrations/api-integration/using-qualtrics-api-documentation/)
•             Offline Surveys: Qualtrics Offline Surveys is an application for iOS and Android that allows you to administer surveys on your mobile device without an internet connection. Responses can be collected in the field on your mobile device, and then uploaded back into Qualtrics as soon as you have an Internet connection. (https://www.qualtrics.com/support/survey-platform/distributions-module/mobile-distributions/offline-app/setting-up-the-offline-app/)
User accounts for the pilot Qualtrics service can be requested from UIS
Users should email qualtrics@uis.cam.ac.uk requesting a Qualtrics account.  Please supply your name, CRSID, and a University contact email address when requesting an account. It may take up to two weeks for accounts to be created.  Usernames will usually be issued in the format <crsid>@cam.ac.uk, and a password reset email will be sent directly to the contact email address from the Qualtrics system.
If you have already used your cam.ac.uk email address to register an account with Qualtrics (for example, for a trial) you can contact Qualtrics via email (support@qualtrics.com) and ask for your account to be moved into the 'University of Cambridge Brand' https://cambridge.eu.qualtrics.com. You will not be able to register two accounts with the same email address.
Support for this pilot service is provided by Qualtrics
The Qualtrics website https://www.qualtrics.com/support/ provides a series of useful video tutorials as well as other step-by-step instructions on basic and advanced survey editing techniques.
If you have any further queries with how to create a survey, please contact Qualtrics directly by sending an email to  support@qualtrics.com or call 020 380 83311. Alternatively, please contact the Qualtrics UIS Service Owner Steve Smith at steve.smith@uis.cam.ac.uk.
It is recommended that users read both the Qualtrics security statement https://www.qualtrics.com/security-statement/ and privacy statement https://www.qualtrics.com/privacy-statement/ (the University is migrating to the EU Data Silo option described at the end of the privacy statement)